After the beautiful but hard to find WoGE 132 by Péter Luffi, I have one that might be a bit simpler. I guess so at least.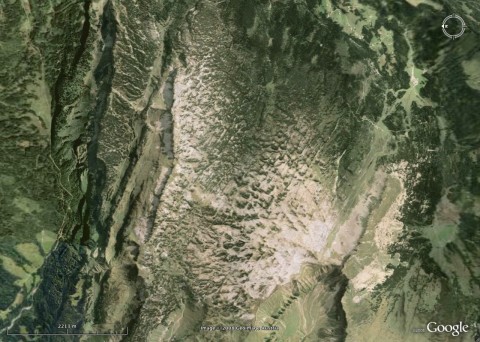 For any new players to Where on (Google) Earth, simply post latitude and longitude or a description of the location in the comment and write something about the geology. If you win, you get to host the next one.
As I think it's not so hard to find, so I'll invoke Schott's Rule: former winners have to wait 1 hour for each WoGE they got right.
Posting time is 22:50 CEST (20:50 UTC).
Good luck!
PS: I have temporarily blacked out the copyright notice, as it might give away too much information. After the location has been found, I will restore it of course. After the WoGE has been found, I have now restored the original version.