In what might be one of the hardest (at least longest-unsolved) WoGE puzzles, Péter has given a nice insight into Precambrian/Proterozoic parts of the South American Platform. This made me realise that I know embarassingly little about that continent – basically nothing except the Andes.
Hopefully people didn't completely give up on WoGE after that long hiatus. For those who are still around, here's the new puzzle: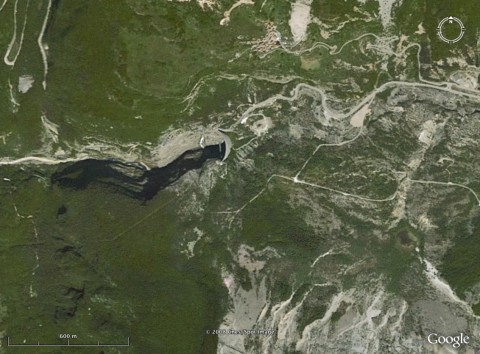 For any new players to Where on (Google) Earth, simply post a comment with latitude and longitude (or a description of the location) and write something about what the features in the picture are, or how they have developed. If you win, you get to host the next one.
I invoke Schott's Rule: former winners have to wait 1 hour for each WoGE they got right.
Posting time is 19:25 CEST (17:25 UTC).
Good luck!