Noch ein Hin-Her-Zyklus zwischen Péter und mir. Nach seinen hübschen Mustern der Mäander des Paraná und meiner eher mäßigen Erklärung, ist es Zeit für einen Tag im Meer: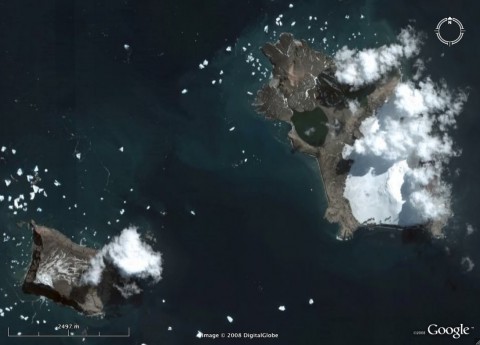 For any new players to Where on (Google) Earth, simply post a comment with latitude and longitude (or a description of the location) write something about the geology. If you win, you get to host the next one.
Again, I think it's not so hard to find, so I'll invoke Schott's Rule: former winners have to wait 1 hour for each WoGE they got right. Additionally, I would look forward to someone else besides Péter answering – just for a change. 😉
Posting time is 21:20 CEST (19:20 UTC).
Good luck!